iPad Magician
If you are looking for something different for your event then have you thought about an iPad Magician. Keelan Leyser is the only real iPad Magician in the UK and one of the very few worldwide that does more then a few simple tricks bought off the app store. Keelan's iPad Magic is unique to him and him only. You won't see another iPad magician performing his effects as they are all created by Keelan himself.
iPad Magic works well at Trade Shows, Exhibitions, Product launches and all corporate events.
Keelan can code Digital Magic Tricks not only for Apple's iPad but also for Android and Windows 8 so that is why Keelan Leyser has been hired by both Microsoft to launch the Surface Tablet and Acer to launch the Windows W4 tablet and also's hired by Acer to create a viral video to promote Acer's Iconia A1 Android Tablet which has already been watched by hundreds of thousands of people as well as Acer's Switch 10 Notebook.
Keelan's history of Digital Magic goes way back to the late nineties before iPad Magic was even a seed of an idea. Keelan was the first digital magician in the United Kingdom. Keelan has produced many bespoke digital magic stage shows for companies like BP, Pepsi, IBM, Microsoft, Star-rite shoes and T-Mobile, Skype, Gigaset, Lexus to name just a few. Keelan is a digital special effects expert, animator and app devloper and of course magician and co-owns both MagicDirect.com the Leading Online Magic Shop UK and MagicTricks.co.uk, take a look at  iPad magic in action by watching all the videos on this website or checking out the iPad Magician showreel.
Due to the sudden rise in popularity of Keelan's iPad Magic, Keelan thinks the topic is deserving of it's own website so has set up site dedicated to his work as an iPad Magician. iPadMagician.com will bring you the latest videos of Keelan's iPad Magic in one place as well as the latest iPad Magic and Digital Magic News.
Ipad Magician Case Studies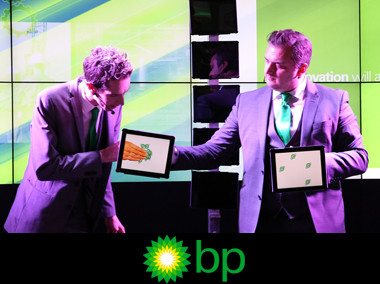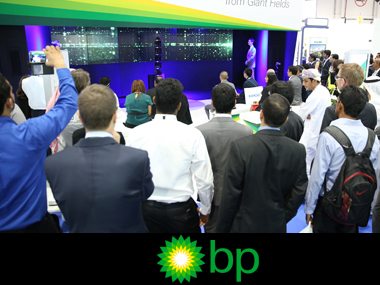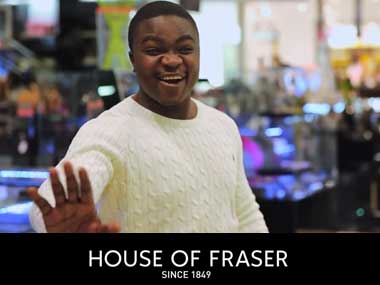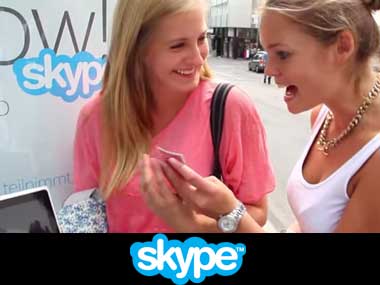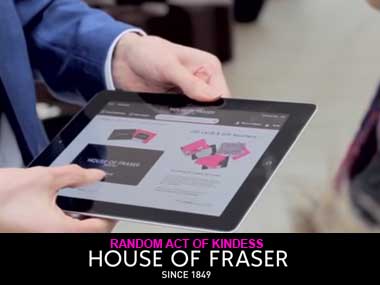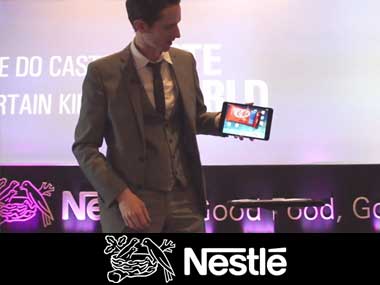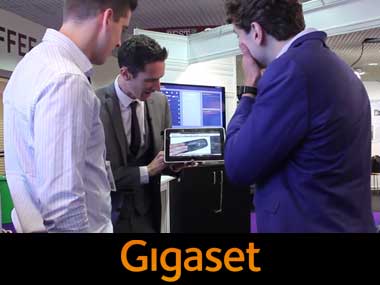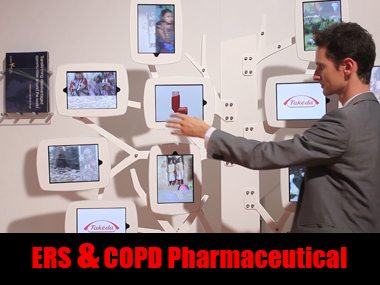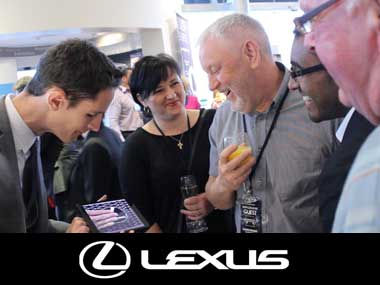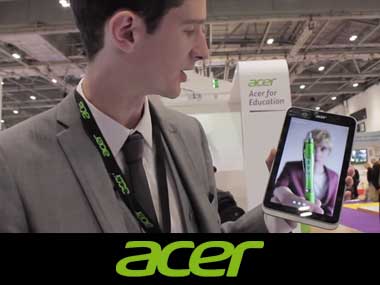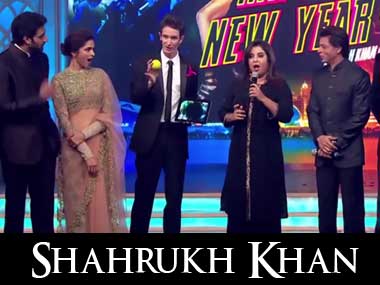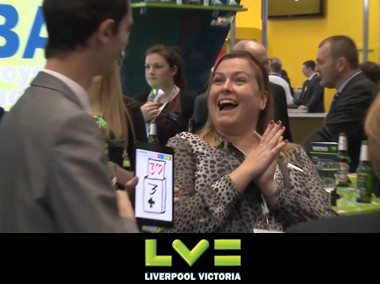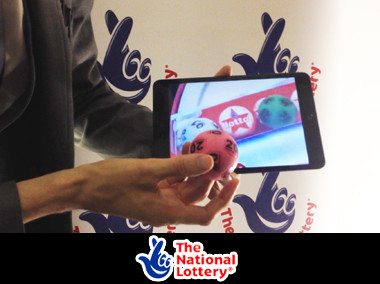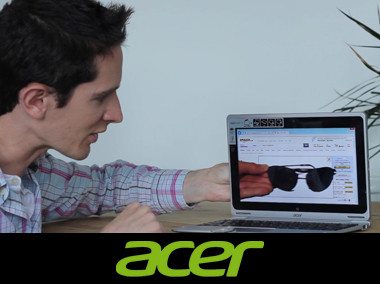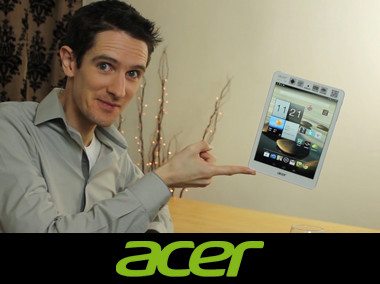 Stage iPad Magicians
If you are looking for something completely different for your event, something that can be totally bespoke then look no further then hiring the Stage iPad Magicians.  Stage iPad Magician Keelan Leyser can create a fully bespoke multiple iPad Magic presentation that will be guaranteed to capture the attention of your audience.  Using 8 iPad all working seamlessly in sync Keelan and his colleague Matt Daniel-Baker create a unique slick draw dropping show that your audiences will remember for ever!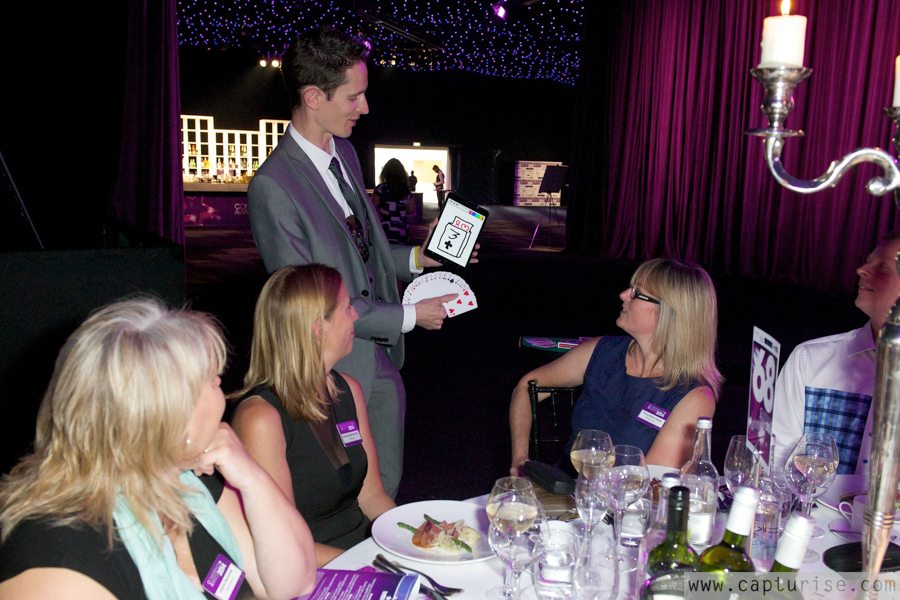 iPad Magician for Mix and Mingle and Close up
Have you thought about hiring an iPad Magician to perform for your guests at their table or mix and mingle during reception?  Keelan Leyser's close up iPad Magic is perfect for your corporate event or Wedding where you want something different.  Keelan Leyser's magic is unique to him!  As iPad Magician Keelan Leyser creates all is own magic tricks and illusions you shouldn't find another iPad magician performing the same effects as him.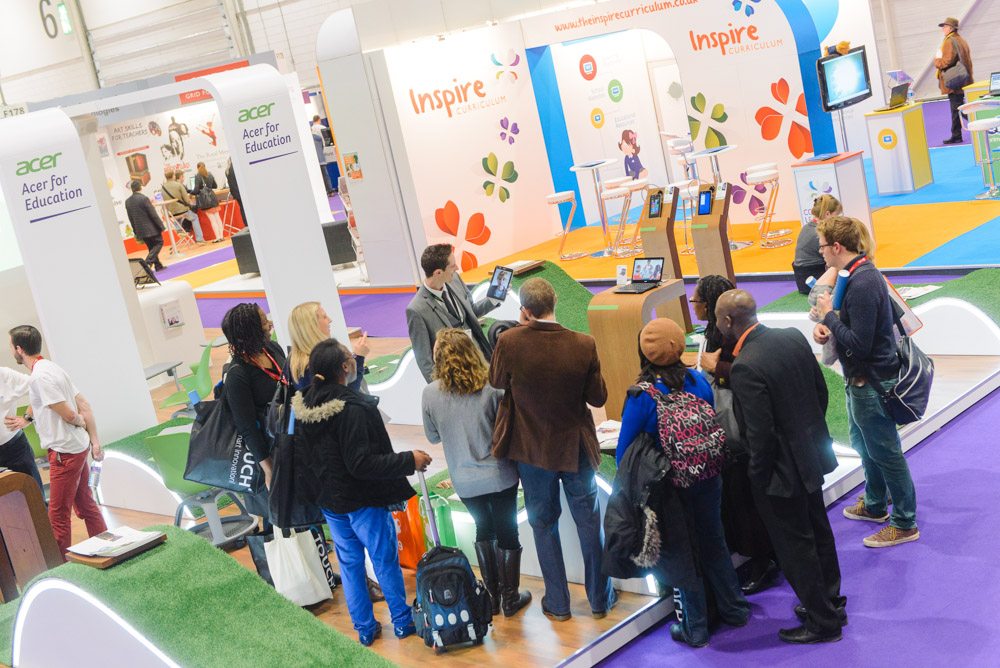 Trade Show iPad Magic
Keelan Leyser's iPad Magicians are becoming increasingly popular at trade shows.  Due to the successes of a few of Keelan's YouTube clips companies around the world have experienced the real benefits of having iPad Magician Keelan perform at their trade shows around the world.  Keelan regularly creates bespoke branded iPad Magic apps, which ties in perfectly to your booth using your company giveaways or delivering your important message.