The magic of magic with a Close up magician!
I have been a close up magician since I was four years old. I have been obsessed with sleight of hand magic since I received a pack of cards for my fourth birthday! I must have performed as a close up magician at literally hundreds and hundreds if not thousands of shows around the world.  A lot of people now know me as a quick change artist but I started my performance life as a close up magician, it will always be a passion of mine that is close to my heart.
I am privileged enough to get booked up very quickly throughout the year so rarely need to go searching for the work, but please do get in touch if you would like to consider me to perform my brand of close up magic at your event. If I am unable to do it I have a team of close up magicians that are at a similar experience level to myself and magicians I would trust at any event that I would do myself. Please watch this video I put together for my team of Close up magicians: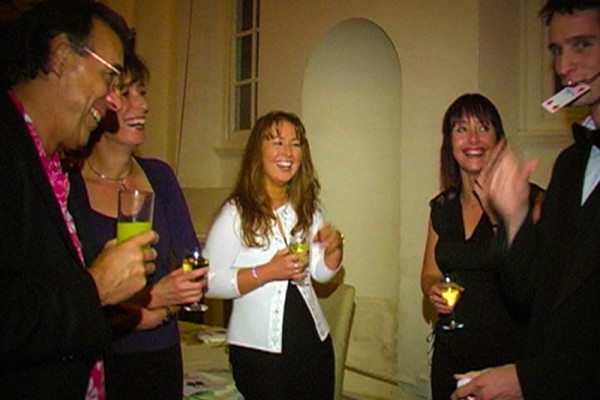 I love what I do, being a Close up magician has opened many doors for me, has let me rub shoulders with some of the worlds most powerful and influential people ad for that I am very grateful. I still get the same buzz I got when I first started in magic all those decades ago when I practice and learn a new magic trick and I am privileged I can share that with so many audiences year in year out!